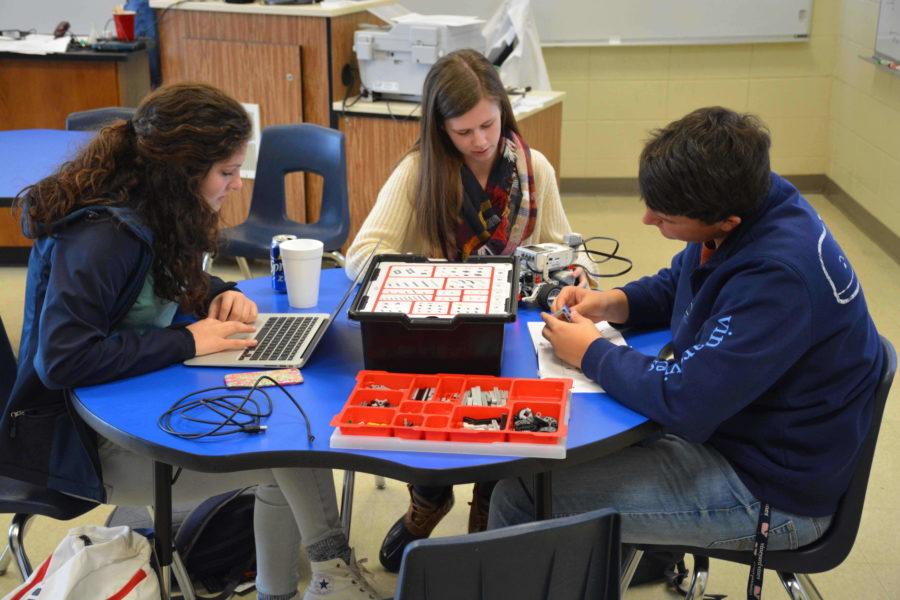 Drew Timmons
When most people think of Legos, a fun, building brick toy comes to mind.
But science teacher Fred Brown has transformed the traditional Lego toy into a high school robotics project.
Brown is not known for his standard, customary ways of teaching, but for his unique perspective on giving students the best opportunity to succeed while also providing fun lessons for them to take part in.
Sophomore Paul Salva has also experienced Brown's class and will always remember the fun that he had during the course.
"Dr. Brown's class is a lot of fun," Salva said. "He makes his class interactive and entertaining with all of the fun projects."
Lego Robotics is another way for Brown to make his class enjoyable.
"(Lego Robotics) is a building platform to build robots and students use a program that makes them do specific things," Brown said.
The Lego robotics is labeled as, "Lego Mindstorms", and is now being used more frequently in classrooms all over the world, and giving students an opportunity to work with a modern, structured robotics program.
Brown's students can program the robots to do many different operations, sort of like commands. But first they must assemble the robot correctly in order for it to function properly.
"I like how he let us be creative and make our own designs when we built the robots," sophomore Daniel Staggs said.
Brown is relatively new to teaching the Lego Robotics program; he began teaching it around fall of 2016.
Right now, he has four robot building kits but plans to add more to allow students to have their own.
The robots are plugged into a computer and are paired with a software platform that allows students to program them on the computer, which allows them to go back to the drawing board when their design does not work.
"It teaches them to create a design and to learn how to program the design to do something and that it may not always work. It makes them use constant problem solving," Brown said.
Brown said that he enjoys watching the students work with the robots and perfect them while using code-based computer software.