Pushing through what-ifs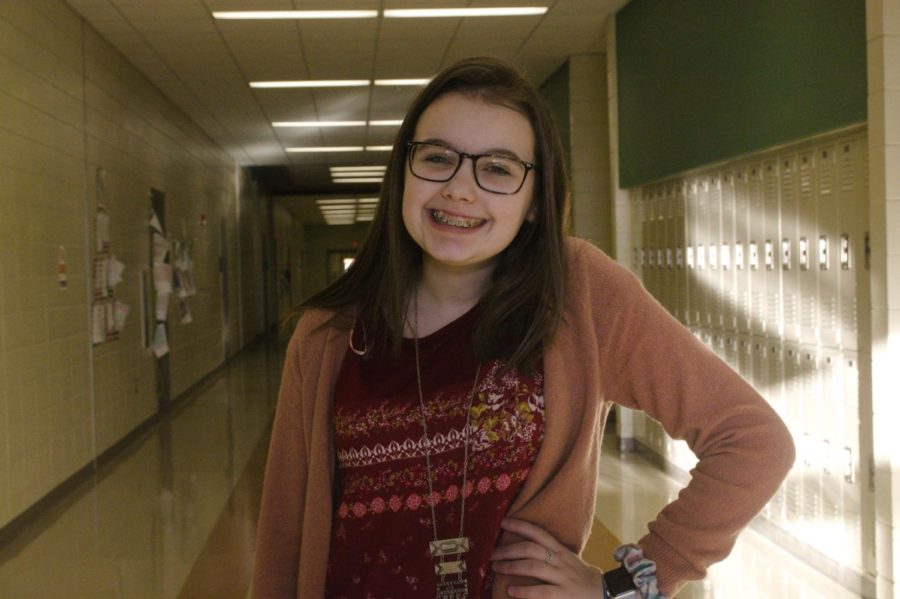 As a new staff member of The Prowl, I was doing my research trying to be prepared for any situation that was to be thrown at me. While doing this, I came across a story written by Bailey Soden in 2017 — "The 'What Ifs' of Life."
More than the headline, it was the situation in which I found the article that made it really stand out to me.
I always want to know what is going to happen next, but that is not how life works.
Life throws a curveball when we feel like that is the last thing we need.
Soden said in her article, "Living in the moment isn't always roses and daisies; sometimes it stinks, but it's what we have to do." That is a statement that I agree with wholeheartedly.
Everyone in the world is doubtful about something. I am a person who doubts decisions that can affect my future. I always want to make good decisions because at the end of my high school career is my future. It's taken me my whole life to figure out that I can not doubt every decision that I make, and I am still learning that each and every day.
The point I want to make is the "what if." It is always in my head that I need to just live, but constant thoughts of "what if I fail?" and "what if I can not make my family proud?" often hold me back.
I take so much pride in success and when I fail, or think I fail, it is a big kick in the stomach.
Soden's article really showed me that the "what ifs" are really what I need to let go of to be my best.  
To anyone reading this, I challenge you to stop wondering "what-if?" Take the chance and make a decision without hesitating. Wondering "what-if" holds you back from doing what is best for you.
Letting go is easier said than done, forgetting about the challenges you have faced and moving onto new things. Perseverance is the hardest challenge to overcome, in order to keep moving forward take the chance and go for something outside of your comfort zone.
The "what ifs" seem like a security blanket, when really they act as a barrier between where you are standing and where you want to be. That being said, sometimes the "what ifs" can act as a true safety net when you need something that hits close to home. Looking into the future is a scary thing because there is a light at the end of a tunnel that is so dark it seems as though it goes on for eternity. Living in the now is an important part of everyday society, but that doesn't mean you can just forget about your future. It is your future after all.
There is a universal balance that when living in the moment and thinking about the future get thrown off, it seems like a downward spiral full of "what ifs." You have to learn to balance, learn not to worry too much about the future and live in the now without forgetting that you do have a future that does matter.
Balancing the future and "now" of life, forgetting about the challenges and moving on and moving out of your comfort zone are all things that are difficult, but they are a part of life. The future is quickly approaching and there is nothing to stop it, you can't control or know what happens but that doesn't mean you can't prepare for it. The moral of the story is you can prepare for the future, but you can't predict it. Live in the now and prepare for the future without wondering "what if."