Chapman substitute teacher's love story goes viral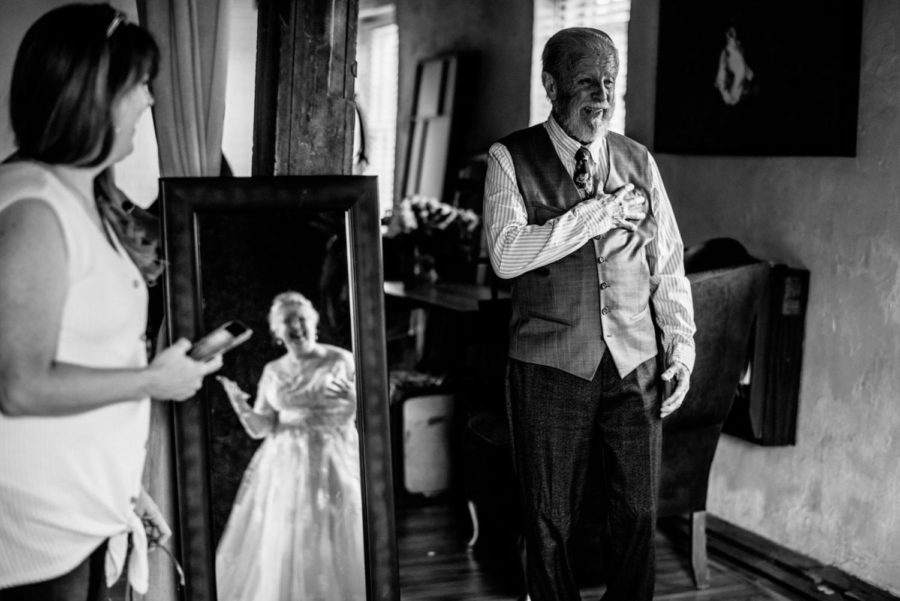 One of Chapman's substitute teachers George Brown, went viral this summer after his granddaughter did a photoshoot for him and his wife, Virginia, or "Ginger," for their 60th wedding anniversary. 
Brown says that the explosion on social media was unexpected. 
The photoshoot was just meant to be for fun, a way to celebrate so many years of marriage, but when Brown's granddaughter's husband live-streamed the photoshoot as it was in progress, it went viral. The video hit 8 million views pretty quickly, and when the pictures were released, they gained even more attention. Newspapers across the globe reached out to Brown and his wife to hear their story, and past colleagues, as well as students, reconnected with him on social media. 
The Browns' love story could be straight out of a movie; they kept crossing paths after their initial meeting at Simple Simon Restaurant in Spartanburg, and they took advantage of every opportunity to see one another until eventually, they began their relationship. Brown's granddaughter, Abigail Lydick, said in her blog that "they have such natural chemistry together that it wasn't hard to catch a lot of sweet moments," most of which was Brown cracking jokes to make his bride laugh. 
Ginger was nervous to pose for her first professional shoot, but the couple ended up in love with the results. Lydick took a variety of photos; some "first look," others with a backdrop of old buildings and greenery. The couple could hardly believe the photos were of them.
These photos attracted attention not only because of the actual pictures but also because of their story. So many people wanted to celebrate this milestone with them, and Lydick believes that proves that there is something to be said about how wonderful these two lovebirds are. 
"They are loved by so many and they are leaving such a great legacy for us all to see," Lydick said. 
Now not only does the Chapman community get to know Mr. and Mrs. Brown's story, but it has been spread across multiple continents. Their story proves that the fireworks don't ever have to end; these two have kept them going for over 60 years. 
The couple gives three pieces of advice for maintaining a relationship as long as they have: don't go to bed angry, always be prepared to forgive, and don't forget to keep on cracking jokes.