Renowned journalist Cokie Roberts dies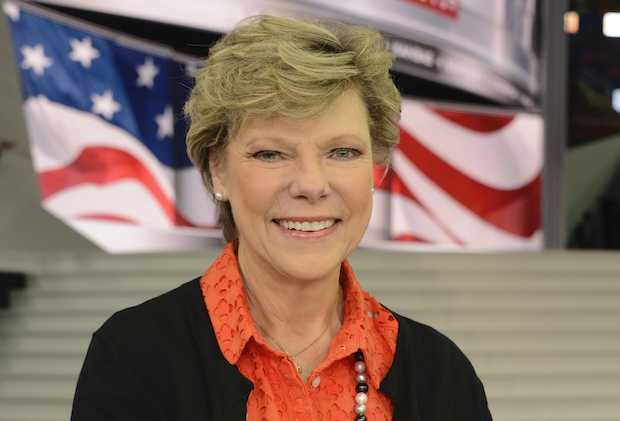 Renowned journalist Cokie Roberts died yesterday, Sep. 17, at the age of 75 as a result of complications from breast cancer. 
Roberts grew up in a family of politicians and, from a young age, was surrounded by very prominent figures out of Washington. Her father was U.S. Rep. Hale Boggs, and her mother served as a representative and as U.S. ambassador to the Vatican. 
Throughout her career, Roberts proved herself as a female journalist, and ABC News President James Goldsten called her a "true pioneer for women in journalism."
Former first couple Barack and Michelle Obama praised Roberts for her determination to rise to positions of leadership when the journalism field was "dominated by men," and for her constant presence in a "shifting media landscape and changing world." 
Roberts was also an inspiring mentor for young women across the globe, becoming one of the first female reporters at National Public Radio and winning numerous awards. Among those was being declared a 'Living Legend' by the Library of Congress in 2008, and she is one of the very few Americans to have been honored. Besides being a reporter for NPR, Roberts also worked at WNEW, KNBC-TV, and CBS News, ending her career with ABC News. 
Roberts was also an accomplished author, having published six books, most of them best-sellers about women in American history whose stories were overlooked. Her focus in writing just goes to show how avid Roberts was about advocating for women's rights and fighting for equality.
Roberts' death has come with condolences from several well-known figures in journalism, including Jonathan Karl, chief White House correspondent for ABC News; Andrea Mitchell, NBC News' chief foreign affairs correspondent; Katie Couric, former TODAY anchor; Hota Kotb, TODAY Anchor; and Hallie Jackson, NBC News' Chief White House correspondent. Many reflected on what Roberts has accomplished throughout her career, commented on the impact she's had on the world of journalism, and expressed how missed she will be. 
As a young female journalist, I am thankful for the strides Roberts took in the direction of equality in the journalistic field. She will forever be an inspiration to all and will be dearly missed.