What other athletic offerings might offer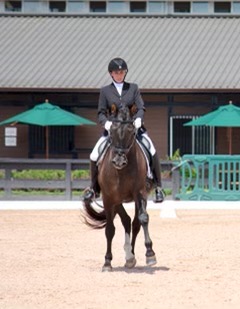 Chapman has many athletic opportunities and great teams that students can be a part of. However, there are still some sports students play that are not offered by the school.
Some common sports in our area for students are dance, lacrosse, horseback riding, and swimming. These sports are not offered at Chapman, but many students still participate in them.
Since they cannot be on a team at school, where do they play? One popular option is to play on a recreational team. These are local leagues that are formed to allow athletes to play outside of school. It gives them the opportunity to be a part of a team but still isn't the same experience as playing for the high school.
Students that play for high school teams get to experience their fellow students cheering them on at games and get recognition and awards from the school. 
For the students not playing school sports, they could be winning every game and event but never get the recognition from classmates and staff like teams at the school are getting. They don't have school T-shirts for their team, announcements for their games or senior banners outside the football stadium. 
"Having this sport at Chapman would provide me a good support system as girls my age could support each other through the ups and downs," said Allie Wright, a dressage rider. "Being a part of a team, especially in high school, teaches you how to work together and just makes life better."
Some students whose schools don't offer their sport choose another sport that their school does have or pay to go to a different school that does have their sport. 
Of course, not every school can have every sport. It depends on the size of the school, the location and whether or not there are enough people that play the sport to have a team. A small school in the South would most likely not have a hockey team, even though some people in the area play hockey, it is not very popular in the area and there is nowhere to play nearby. 
It is very hard for some student athletes who cannot participate in their sport at school knowing they are missing out on the experiences of high school sports. They have a lot of dedication and deserve recognition. 
Your donation will support the student journalists of Chapman High School- SC. Your contribution will allow us to purchase equipment and cover our annual website hosting costs.