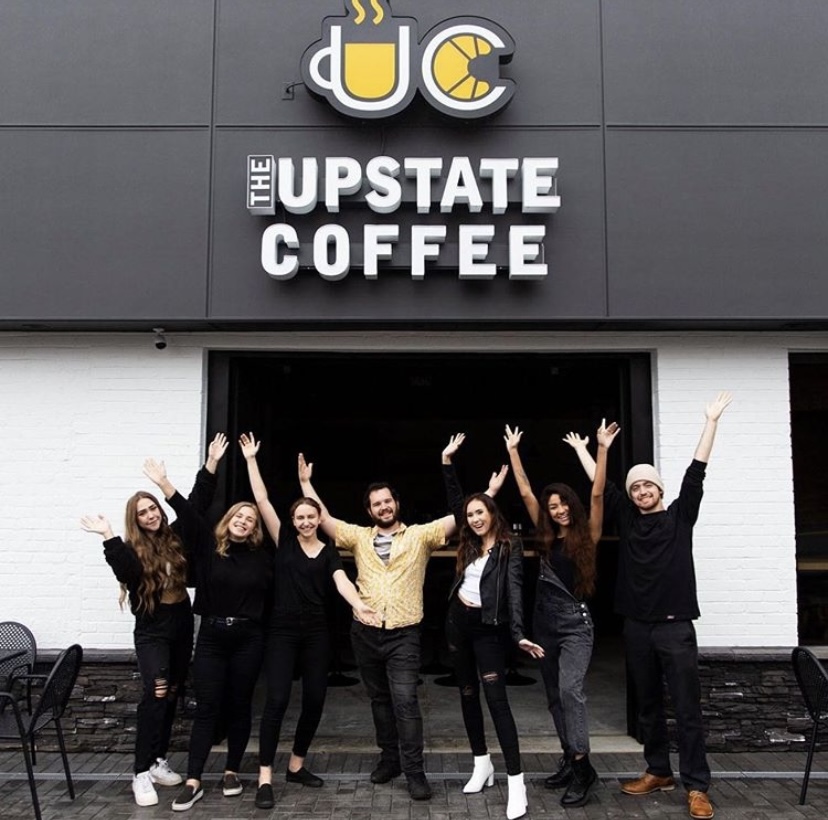 The latest change in downtown Inman has been the recent opening of The Upstate Coffee, a specialty coffee shop located on Mill Street. 
Owners Lana Divinets and Mariia Kolpakova thought downtown Inman would be the perfect place for a coffee shop.
"Coffee shops are usually the place where people gather together, where they hang out, where they have a nice time," Kolpakova said. 
Though originally from Ukraine, Mariia and her husband lived in Washington and Florida before finally settling in Inman. 
"We want to serve the community, even though we're new here," Kolpakova said. "We want people to enjoy the place that they live, so we're going to do our best to help them enjoy Inman."
The Upstate Coffee offers a variety of hot and cold drinks, including various coffees as well as lemonades and teas. 
Kolpakova and Divinets worked hard to create a cozy, relaxing environment within the cafe where people can work and study, but also where they can kick back and relax with friends. 
"Coffee shops in small downtown areas become the heart of the downtown," Kolpakova said. "People come in the morning for coffee, but they'll also come in the afternoon to hang out and, of course, have another drink."
The Upstate Coffee has a friendly staff of eight baristas who have all been introduced on the shop's Instagram and Facebook pages, where you can learn more about them and the cafe.
The Upstate Coffee has been open for a couple weeks, but held a grand opening and ribbon cutting ceremony on Friday, Oct. 30.
"We'll be happy to see everybody in here," Kolpakova said.