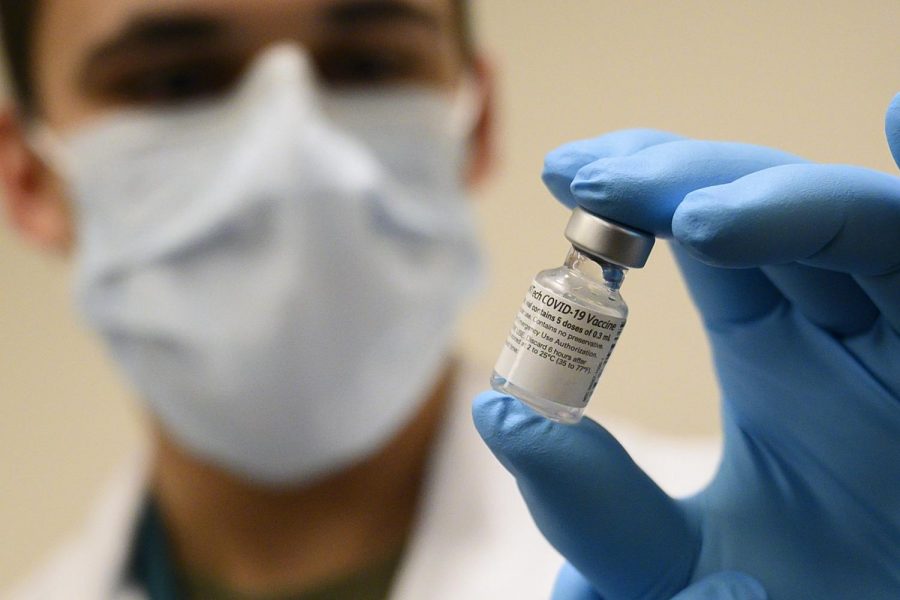 U.S. Secretary of Defense - Lisa Ferdanando
South Carolina has been in Phase 1A of the vaccine rollout, which has given about 1.2 million healthcare workers and residents 65 and over eligibility for the vaccine. 
Last week, Gov. Henry McMaster announced that the state plans to move to Phase 1B, which expanded eligibility to teachers and other frontline essential workers, another estimated half a million people.
Last Wednesday, time slots for vaccinations began opening up at the Armory at USC Upstate, and a Google survey was sent out to teachers requesting information if they were interested in receiving the vaccine. 
According to Principal Andrew McMillan, over 40 teachers at Chapman have been vaccinated since last Thursday. 
McMillan emphasized that there was no mandate. It was up to teachers to decide whether or not to get vaccinated, but many teachers are willing to do what they can to get back to normal. 
"I have been pretty confident all along that when a vaccination became available that I would get it, but I also did a lot of reading to comfort myself and to make sure that I felt like it was the right decision to make," English teacher Alex Hollis said. 
English teacher Holly Hollifield felt similarly. 
"I went right away and tried to get it as soon as possible," Hollifield said. "I trust our health system; I don't think that they would put something out there and start with the elderly who are most at risk if it wasn't going to be safe for them."
In the long run, a full return to normalcy is the goal, but for right now, there aren't many changes in store. 
"Common sense would tell you that the more people that are vaccinated then the more you're going to have the ability to resume normal operations," McMillan said. 
Students want to be able to go out with friends again and can't wait for summer to get out and have fun. Many teachers feel the same way.
"I want to go to a concert, I want to go on a plane, I want to go on a cruise, I want to go out of the country, I want to do the normal things that I love doing, and if that means I have to show this (proof-of-vaccination) card to do it, then I will get the vaccine all day," Hollifield said. 
When McMaster announced that teachers would be included in the next round of vaccinations, there was a lot of excitement. 
"Overall, the process of getting the elderly and most at risk vaccinated first was absolutely the right call, and, selfishly, I wanted to be near the top of the list because we're in a building with so many people every day, but I also feel like there were people that needed it more than us," Hollis said. "I was willing to wait if necessary, but I'm delighted I was able to get it as soon as I did."
Even with over half of Chapman's teachers now vaccinated, things won't be returning to normal quite yet.
"The months of April and May are going to be really key just to see what changes come about," McMillan said. "A lot is based on what the CDC and DHEC write as far as a guideline for certain situations."