College Knowledge: University of South Carolina Aiken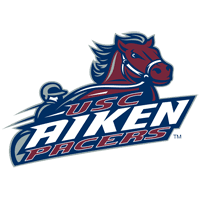 University of South Carolina – Aiken is one of eight campuses in the University of South Carolina system. Aiken's campus, along with Spartanburg, Beaufort and the flagship campus in Columbia, offer both undergraduate and graduate degrees. 
There are 26 majors and 29 minors for students to choose from, some of which offer different concentrations as well. There are five pre-professional programs and six graduate programs, five of which are 100% online. 
Aiken offers a 14:1 student-to-faculty ratio, which allows for smaller class sizes, closer relationships between students and teachers and more opportunities for students to participate in various research partnerships with their professors. 
Aiken's enrollment is larger than it's ever been, with 3,720 students being enrolled in fall 2019; however, Aiken's close-knit environment is still very much intact. There is more diversity than ever, with 36 states and 38 countries represented in the student population. 
The cost of attendance at Aiken is one of the lowest in the state of South Carolina, which led to 27% of students graduating with absolutely no debt. Per semester, the in-state tuition is $5,199 and out-of-state tuition is 10,428. 
Aiken offers five men's teams, including baseball, basketball, cross country, golf and soccer, and five women's teams, including basketball, cross country, softball, soccer, and volleyball. There is also a co-ed Spirit Squad. 
Aiken's campus offers three housing options: Pacer Crossings, which is the freshmen dorms, Pacer Commons and Pacer Downs. All three are suite-style, but they vary in the number of residents in each suite. There are laundry rooms in each housing facility, and Commons and Downs also offer fully furnished kitchens. Crossings doesn't have full kitchens in each suite, but does offer a mini fridge and microwave in each room. 
There are also multiple dining options for students on campus: Pacer Cafe, Starbucks, The Market, The Station and Meal Plans. There are three meal plans that offer various amounts of meals per week and a declining balance, which can be used at various restaurants across campus. 
Aiken offers an abundance of student organizations to help get students involved. Some of these include: ACE Club, Circle K International and Student Government Organization. There is also Greek life on campus, which includes 7 sororities and 7 fraternities. 
Aiken's campus is generally centered around a large quad, full of trees and places to relax. The school is academically strong, but it's built in an environment of helpful faculty that is available to help students succeed in every way possible.