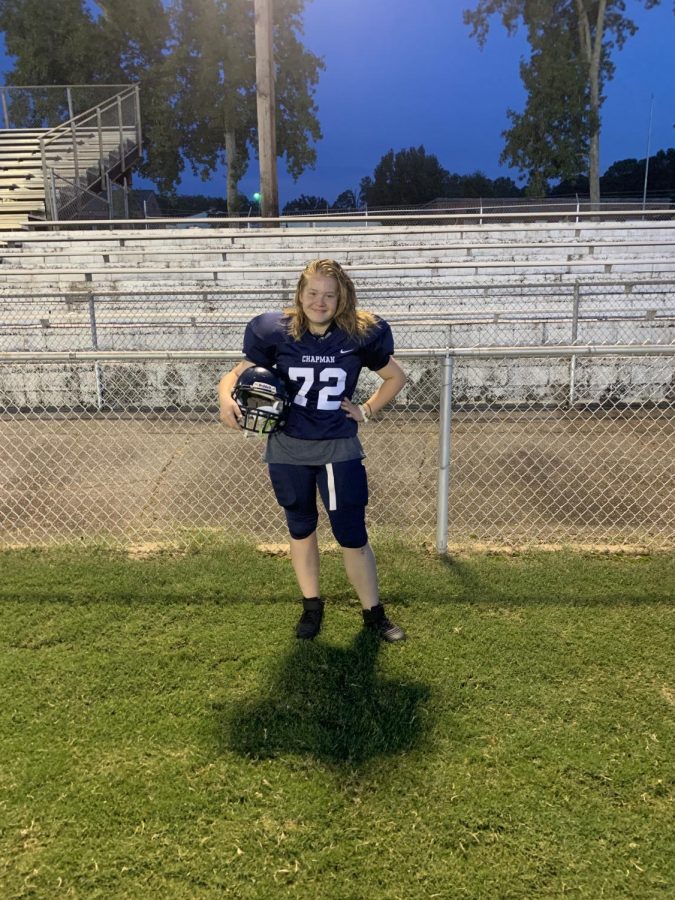 Sarah Collins
Ryan-Kate Smith is the first girl to play for a District One middle school football team since Angel Henderson played quarterback for Mabry Middle school back in 1980.
Smith plays on both offensive and defensive line. 
Travis Williams is the head coach for Chapman D-team. 
According to the coach, she meets the requirements to be a part of the team. 
"She's definitely what we're looking for in the Chapman family," said Williams. 
Most sports have both boys' and girls' teams. Football, on the other hand, doesn't have a girls' team. This makes girls believe that only boys can play. 
"I've wanted to play football since I was 5-years old, I've just been into it. I was told I couldn't because of my gender," said Smith.
With Smith on the team, other girls believe that they can play on the football team at their school.
"I like it because I've been told about how I've empowered other girls," said Smith.