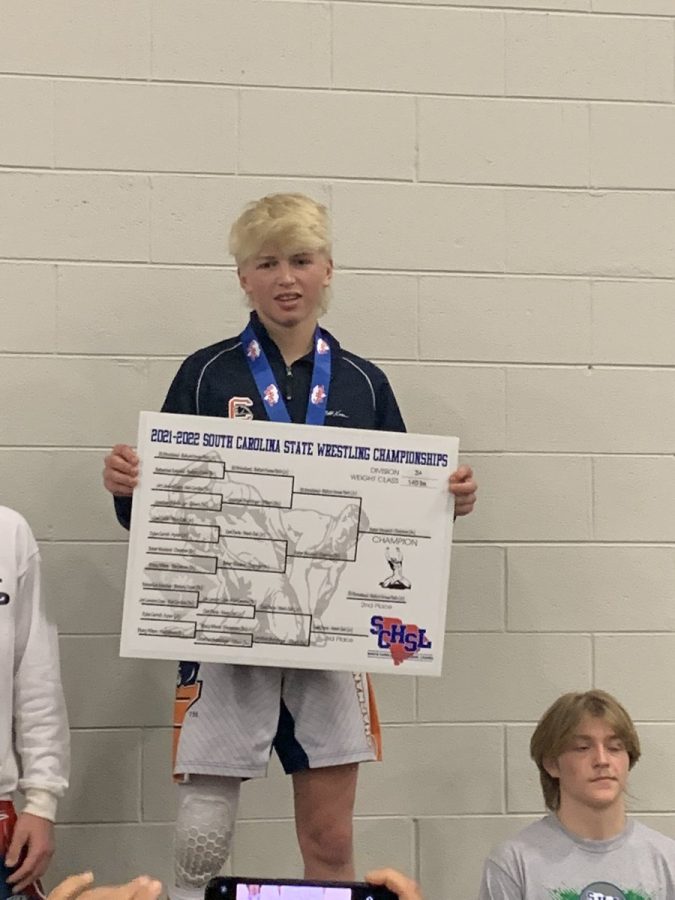 On Feb. 25-26, wrestler and senior Saber Woodard made Chapman history by winning a second individual AAA state championship. Woodard's first championship came in his freshman year, and after two injury-filled seasons, he was able to come back and capture a second title.
Woodard says he had an advantage this wrestling season as the underdog; all he had to worry about was giving his best no matter what.
"My mindset this season was that I had nothing to lose," Woodard said. "I was the underdog, so I had to leave it all out there."
Woodard believes that the key to his success this season came from his dedication and hard work during the off-season.
"In the off-season when I wasn't injured, I would go to several different clubs and camps," Woodard said. "I also lifted a lot and got much stronger. I was able to win state two times because of all the work I put in."
Of course, the road to this second state championship was not easy. After a sophomore and junior season with knee injuries and multiple surgeries, Woodard wasn't even sure he would compete this season but decided to do so after being cleared by his doctor, and that decision brought a comeback to remember for his final wrestling match.
"I wasn't planning on wrestling this season after my third surgery, and both my parents tried talking me out of it, but I talked to my doctor and he was okay with it since it was my senior year, and I just did it," Woodard said. "This state championship felt different because it was my last high school match ever, and it was a crazy comeback story."
Even as he makes history at Chapman, Woodard makes sure to give credit to God for putting him in this position and allowing him to be victorious.
"I just became the first wrestling two-time state champ in Chapman history," Woodard said. "All glory goes to God for allowing me to fight through all the adversity."