Overcoming hurdles, achieving dreams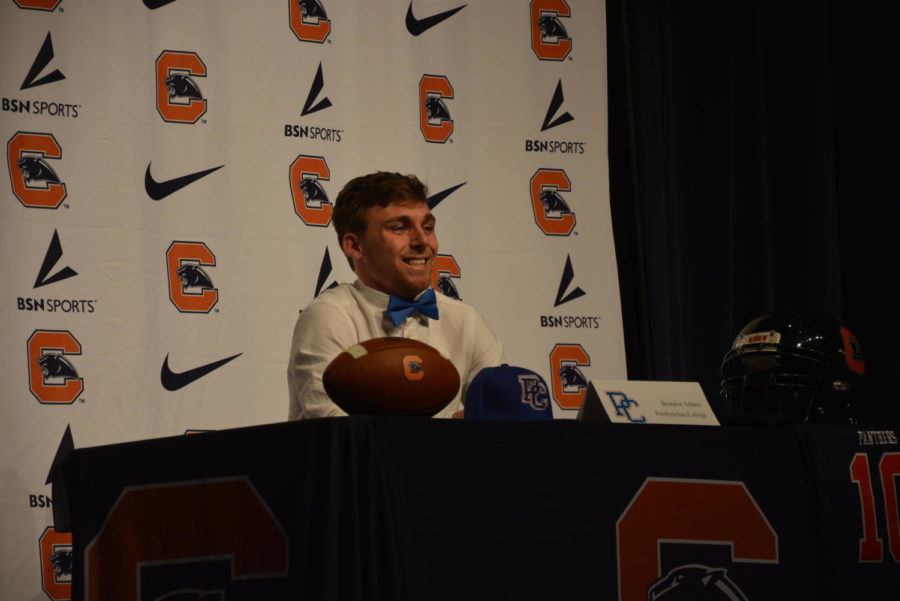 On March 25, senior Brandon Adams signed to continue his football career at Presbyterian College.
This has been a dream of Adams' for several years now, but one that sometimes seemed far fetched.
"I can't thank God enough, because I've truly prayed for this moment since I was a little kid," Adams said.
The summer of 2018, right before Adams' senior football season, Adams' was injured in the last fifteen minutes of a 7v7 game. However, once hearing several coaches speaking on Adams' behalf it was evident the time, energy and passion Adams put into his recovery to get to where he is now.
"I couldn't help the tears because these people made me, and there wasn't a day where I was alone through this journey," Adams said.
His friends, family and coaches were there to shed happy tears and celebrate alongside him, and Chapman wishes the best of luck to Adams with both football and life.