SVU chases history in season 21 renewal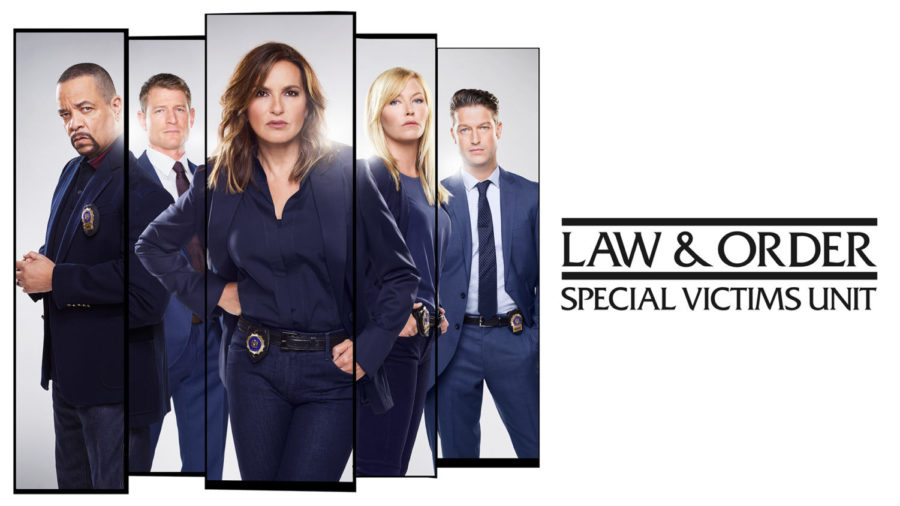 For over 20 years, "Law and Order: Special Victims Unit" has been captivating fans and shining light on the darkness of the world. With the renewal of SVU for the 21 season, SVU has officially been named the longest-running Law and Order yet.
SVU is a spin-off of the original "Law and Order," along with "Law and Order: LA," "Law and Order: Criminal Intent" and "Law and Order: Trial by Jury."  To date, SVU is the longest-running primetime NBC series.
SVU is an NBC scripted primetime TV series based in New York. Taking place out of the 16 precinct, Olivia Benson (Mariska Hargitay) sets out in a new department as a detective. Accompanied by partner Elliot Stabler (Christopher Meloni), Benson learns a new perspective on dealing with victims and perpetrators alongside coworkers John Munch (Richard Belzer), Captain Donald Cragen (Dann Florek) and Assistant District Attorney Alex Cabot (Stephanie March).
Show creator, Dick Wolf, is the creator of both "Law and Order" and "Gunsmoke." "Law and Order" ran from 1990 to 2010 and "Gunsmoke" from 1955-1975, meaning that SVU has become the longest running Dick Wolf production with the air of SVU on September 20, 1999.
Over the years, SVU has used current-events and stories from headlines in order to bring to light onto dark real-life situations in the world. Real life crimes such as the JonBenét Ramsey case and the Casey Anthony trials were used to produce episodes, granted SVU loosely bases parts of episodes on cases like these.
The premiere of season 21 has not been released yet, however, for fans who saw the departure of Peter Stone (Philip Winchester) at the end of season 20, the question is raised,  "Who is the new ADA?"
Throughout the years of SVU, fans have seen the cast come and go, from ADA Alex Cabot to Detective Elliot Stabler and so on. We have seen those whom the cast has grown to love to move on.
Through 21 seasons, there have been times when it was believed that SVU was over, but writers continue finding a way to adapt to changes and make the show twice as better as it was before. The writers of SVU never fail to impress fans with plot twists, and it is not believed that SVU will come to an end anytime soon.
As SVU returns for the 21 season, there is no doubt in the minds of fans that the show will be anything less than spectacular.